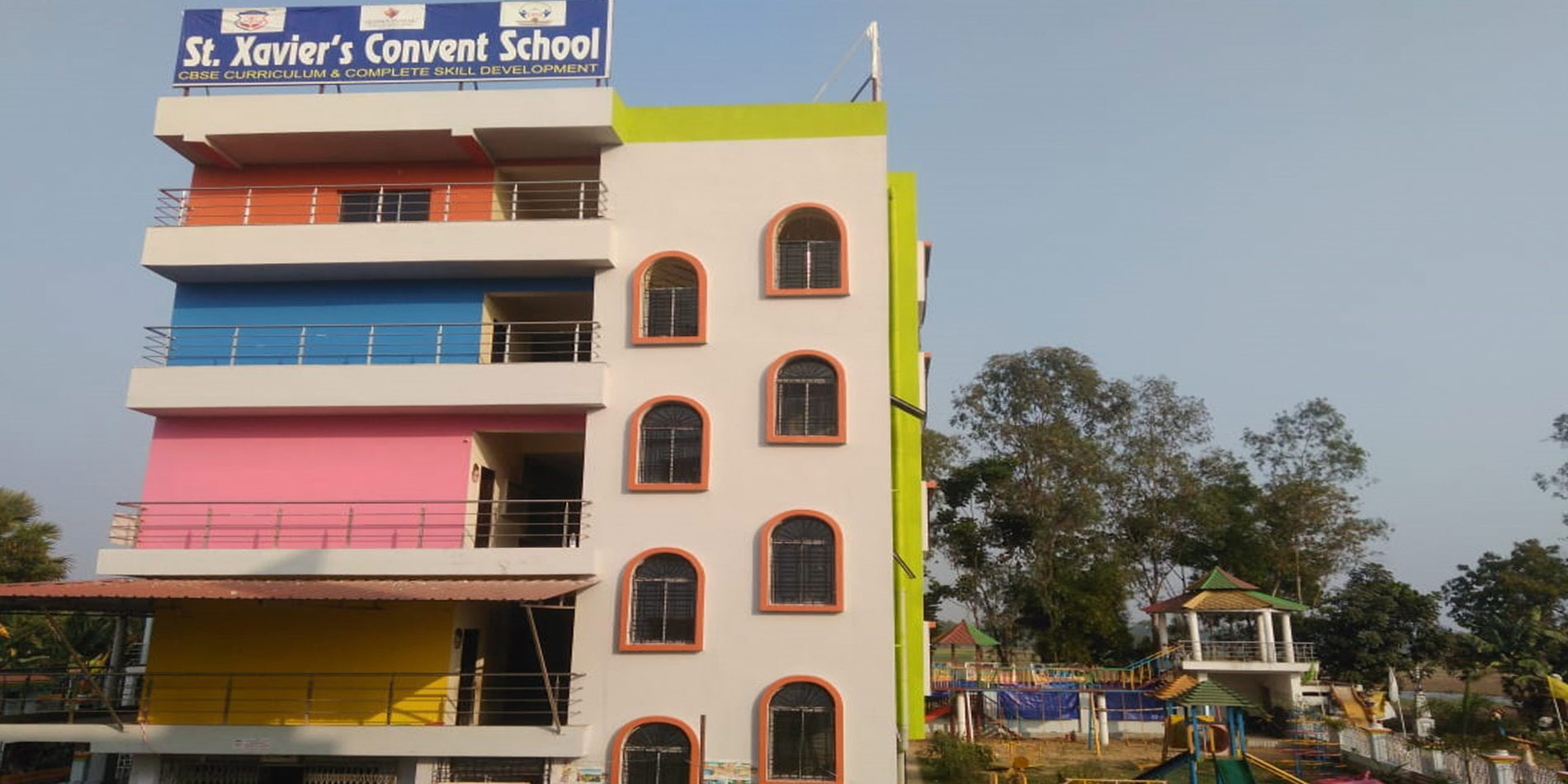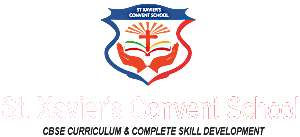 St. Xavier's Convent School Campus
St. Xavier's Convent school started in the year 2015 in South Bengal as model English medium secondary educational institute. This is a projected CBSE co-ed school starting from play group to class VIII whose rearing body is registered under the societies registration act XXIV OF the 2015, as a model English Medium School.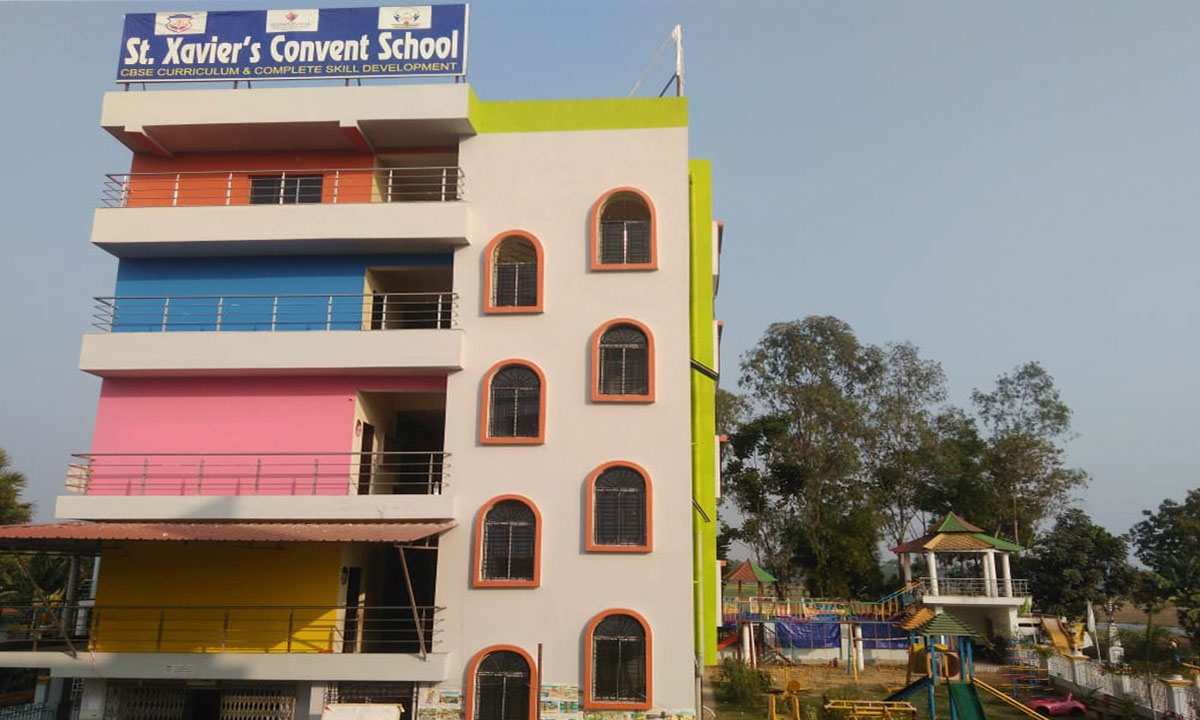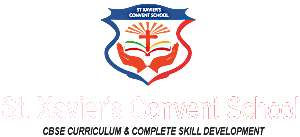 St. Xavier's Convent School Campus
St. Xavier's Convent school started in the year 2015 in South Bengal as model English medium secondary educational institute. This is a projected CBSE co-ed school starting from play group to class VIII whose rearing body is registered under the societies registration act XXIV OF the 2015, as a model English Medium School.
Chairman Message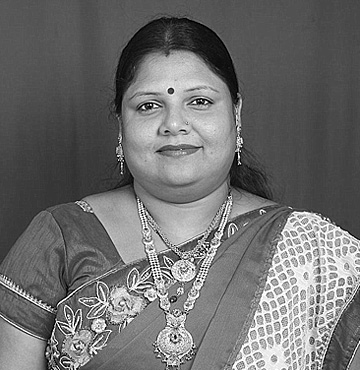 Mrs. Mithu Mandal
"Imagination is more important than knowledge. For knowledge is limited to all we now know and understand, while imagination embraces the entire world, and all there ever will be to know and understand." - Albert Einstein
At St. Xavier's Convent School our motto is to provide an outstanding education and inspire our students to engage in both academic and enriching extra-curricular programmes A mother expects her child to be a most bright and successful man. I am a mother of the children at St. Xavier's Convent School. I want every child studying here to be successful in life. Being a Chairperson of this educational group of institution I have got an opportunity to put in my best foot and work towards exposing the latent powers undisclosed creativity of every child.
Director Message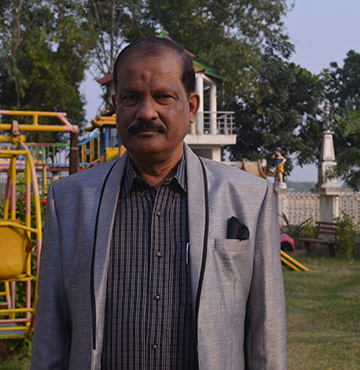 Dr. Tapas Mandal
Welcome to the passionate, compassionate learning culture and to a warm academic community.
At, St. Xavier's Convent School Campus we strive to provide encouragement, guidance, and support in a structured learning environment that promotes academic excellence. It is our goal to help students reach their greatest potential while also preparing them for academic and workplace success. Having 3 decades of experience in training and technical institutes of education, I believe that creativity and imagination make children grow up to be productive adults who then arrive as citizens of the world ready to make their own great contribution to mankind. With this thought I am confident that all students of this institute will be successful leaders of the future society in every sector of life.
Principal Message
Dr. Partha Sarathi Mahanti
Dear Students, Staff and Parents:
Welcome to the 2019-2020 school year! Our commitment at St Xavier's Convent School is to provide a safe and intellectually challenging environment that will empower students to become innovative thinkers, creative problem solvers and inspired learners prepared to thrive in the twenty-first century.
High standards and expectations for each student in regard to academic performance, co-curricular participation, and responsible citizenship are the foundation of our school. It is with pride that we hold these high standards and ask each of our students to commit to maintaining the extraordinary record of achievement and contribution that has been the legacy of St Xavier's Convent School students. It is the contribution of our students to our school community that makes St Xavier's Convent School an exceptional learning community. Full participation in academic and co-curricular programs and a willingness to act responsibly as an individual within our educational environment are the factors that enable all to have a successful and enjoyable year.
Infrastructure and Facilities
The school infrastructure becomes a major factor behind how a child sees the world as he/she grows up. That is the reason we believe in providing best in the class education, infrastructure and facilities in order to make the students reach their optimum potential. We know that Schools, being the second home, serve a number of purposes in a child's life. Our library, labs, seminar hall, gymnasium, swimming pool among various other facilities boosts the child's confidence and makes them learn the importance of team work and socialisation.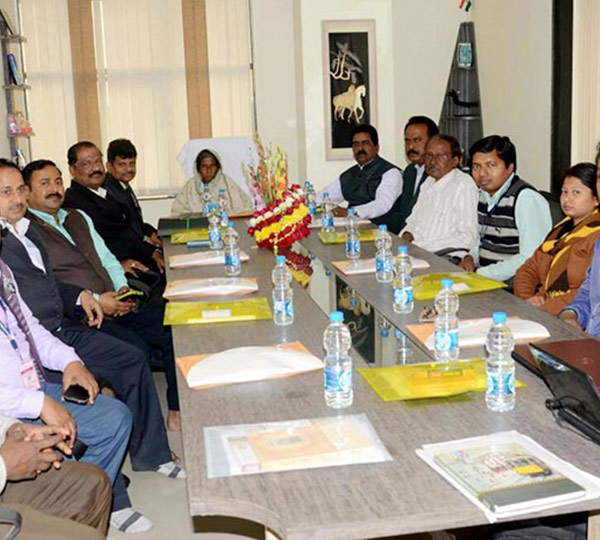 Conference Room
The conference room is a specially furnished room where all important meetings, management meetings, welcoming of celebrity figures and guests take place. It is a light and spacious furnished room that suit the academic needs. A perfect venue to convene meeting and round table discussion.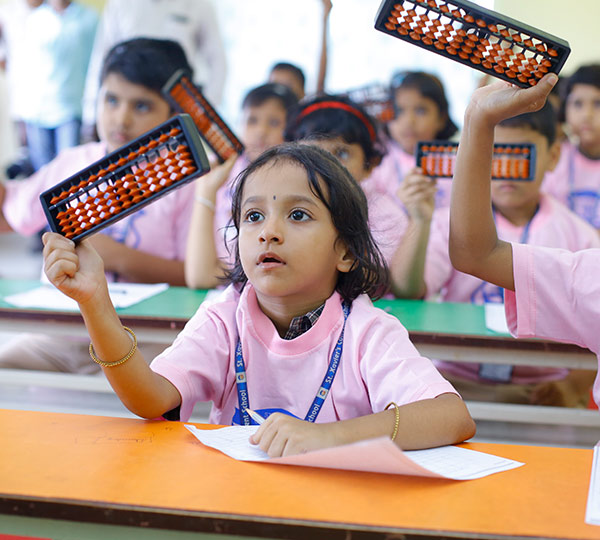 Classroom
At St Xavier's Convent School we ensure that the process of assimilating knowledge works seamlessly. For this very purpose, we have designed our classrooms to be comfortable and complementary to our learning methods. Computers with interactive software further supplement classroom teaching in the Pre-primary section.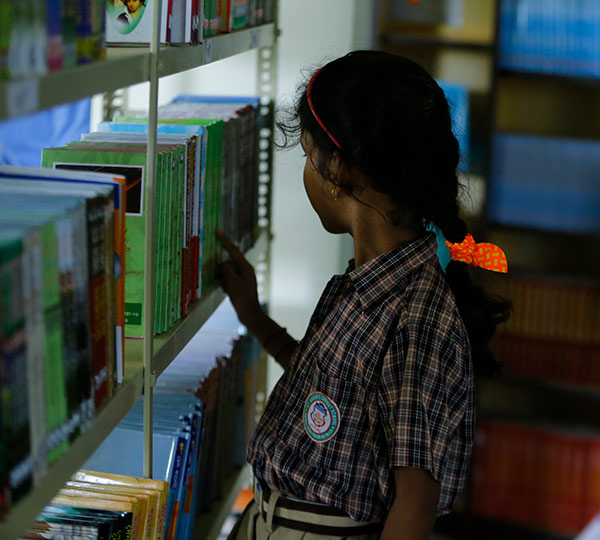 Library cum Reading Room
Acknowledging the fact that a library is a storehouse of knowledge, the school has provided students with a library with comfortable reading facility to encourage students to read through books of all interest ranging from academic to areas of special interest. Our school library, a treasure trove of knowledge, has good infrastructure to provide students a place to learn, think and share ideas.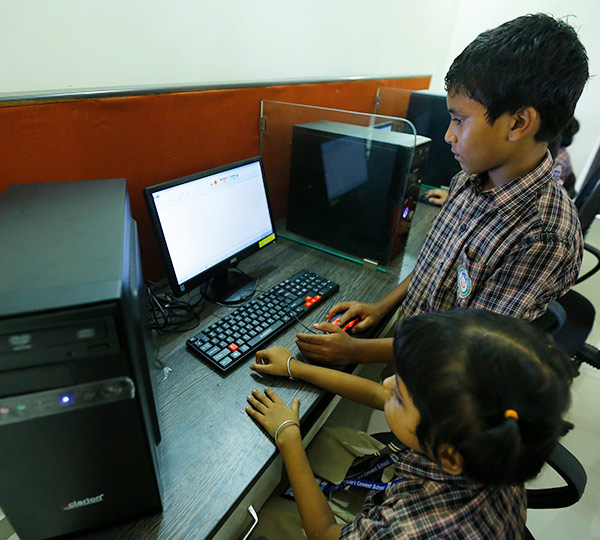 Computer Lab
Information technology has become integral to every walk of life. With fully-equipped computer lab, we expose students early to computer education. We have qualified teachers for assisting students to search for information, create multimedia presentations, execute project work and creatively present the content that they have gathered after comprehensive search from multiple sources.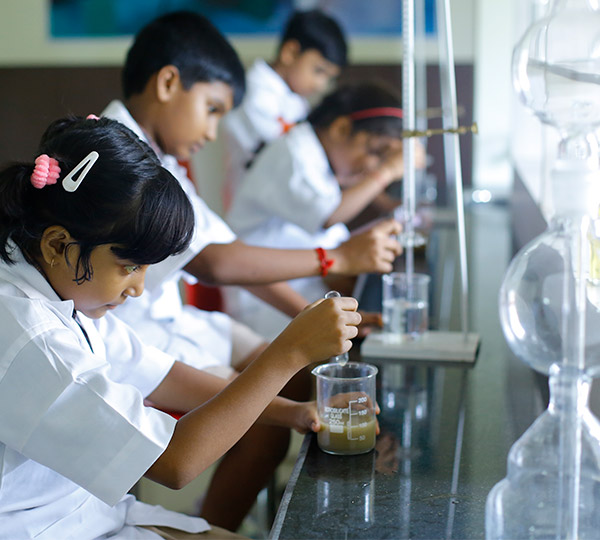 Science & Math Lab
Observation, hypothesising and experimentation are a crucial part of development in the field of the Natural Sciences. Our Science and Math labs provide ample opportunity for the children to develop their skills through alternative techniques. The labs are interactive spaces that allow children to grow laterally, through an environment outside the classroom.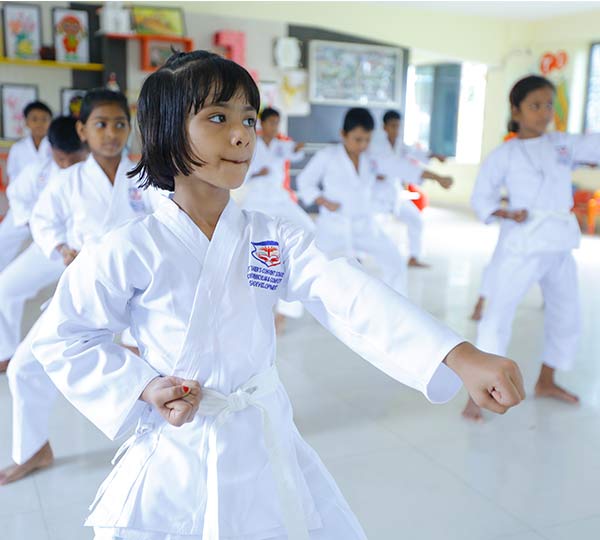 Gymnasium
Gym facility is providing in the school premises to inculcate and promote healthy life style among children to make them physically and mentally fit to face the "modern World". It increases their self-esteem and flexibility among a lot of other things. Regular gymnastics does not only offer physical gains; it is beneficial for improving concentration and mental focus – an important aspect of student's life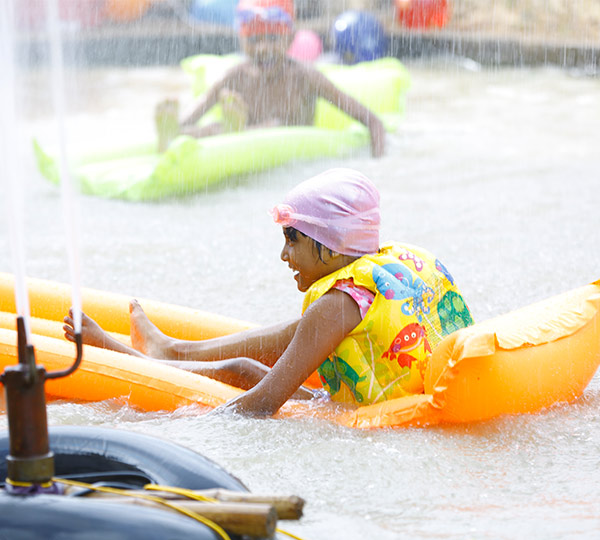 Swimming Pool
Swimming is not only good for physical health but it is equally good for emotional health. It is an excellent cardiovascular workout that promotes heart and lung health, improves strength and flexibility, increases stamina and prevents child obesity. Swimming can also improve overall mood, and help combat depression. The school has a swimming pool of about 3000 sq ft.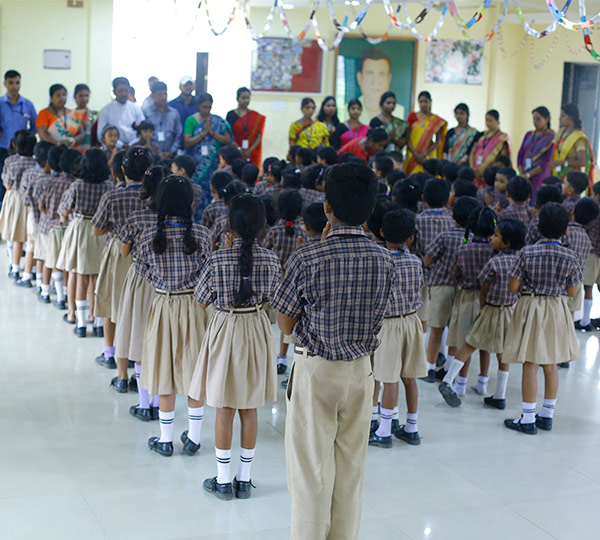 Seminar Hall
It is a multipurpose hall equipped with the latest audio and visual aids for facilitating meetings and workshops. All important events ranging from the inter school competitions to the seminars organized for the parents/teachers/students are convened within this space. It boosts of the most efficient technology and comfortable seating arrangement.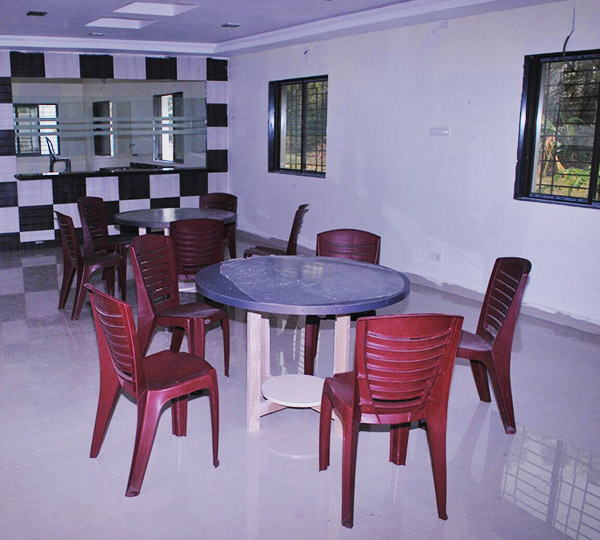 Canteen
A child spends half of his time in school, so his diet at school is as vital as his diet at home. The options available to the students are finalised keeping in mind the nutritional requirements and the physical well-being of a child. All the meals are prepared in a hygienic environment.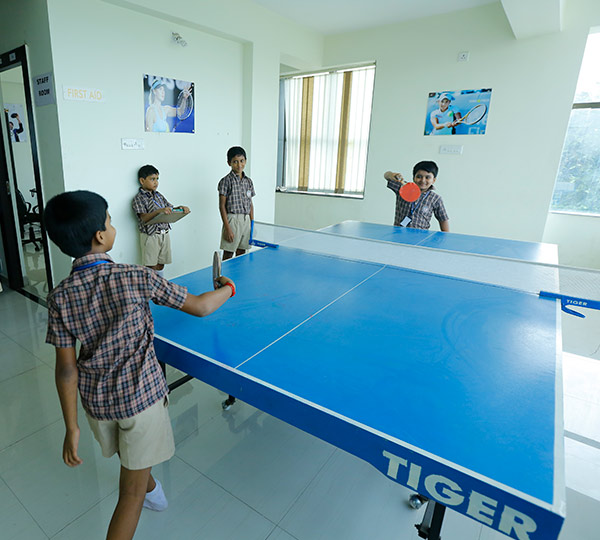 Sports
Sports help build talent and hobbies so that the people can be better at delivering them for personal and academic purposes. Sports also serve as a good leisure activity meant to relieve one from physical and emotional stress hence a healthy living. It is an integral part of the curriculum and we offer indoor and outdoor activities such as volleyball, badminton, basketball, table tennis etc.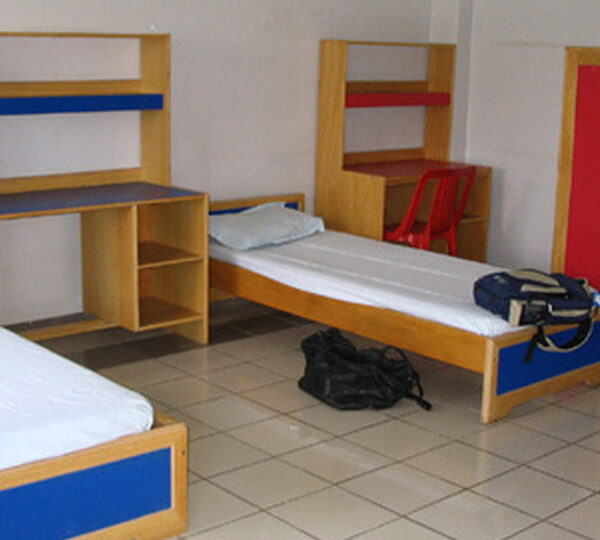 Accommodation
We welcome all the out station students who are interested in the courses we offer. For this we have accommodation facilities. Separate hostels for boys and girls are available on campus, with 24*7 internet connectivity. Admissions are on first come first serve basis and first preference is given to non-localities.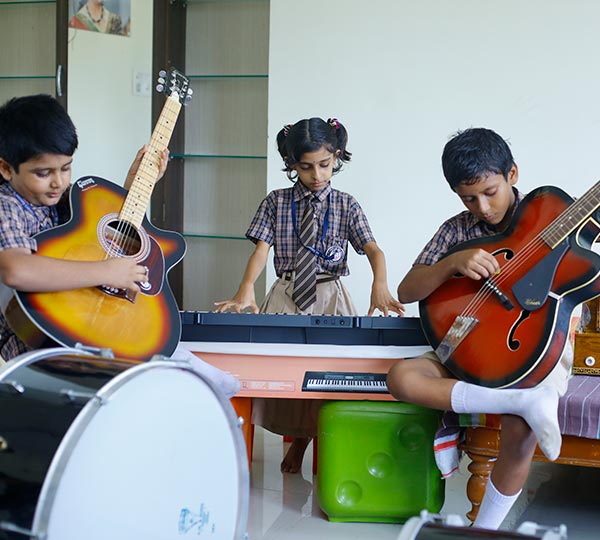 Center for performing Arts
Music, Speech, Drama and Dance alongside are a part of the activities offered by our school.
Our Programmes
At St. Xavier's Convent School, we take pride in all our programmes, right from pre-primary education to secondary school education. With best in the class education, infrastructure and facilities our commitment is to make the students reach their optimum potential. All the programmes are headed by best faculty and support system required.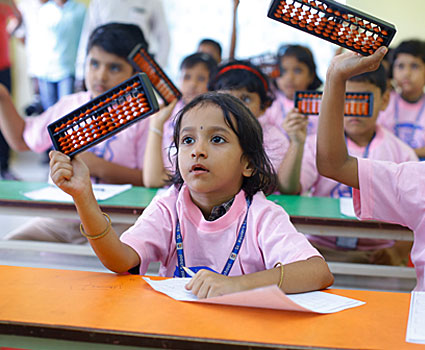 Pre Primary
Learning and Growing through Multi-Sensory approach, and ensuring broad-based development of pupils.
Know Now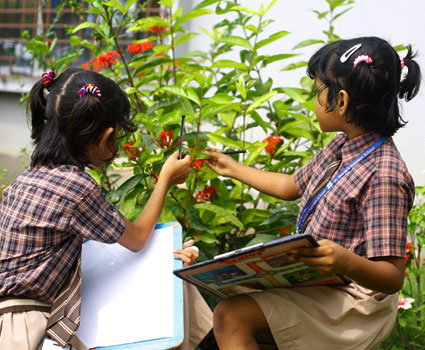 Primary
An amalgamation of traditional, progressive learning methodology that ensures a burden less and homework less atmosphere for learning.
Know Now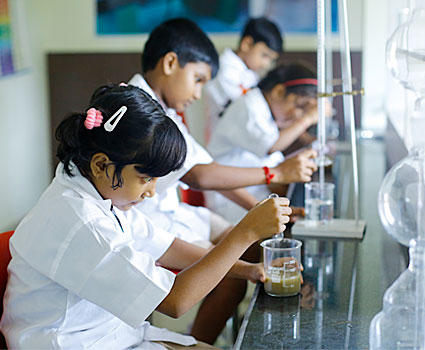 Secondary
With on line learning aids and a high level of computer literacy, Our CBSE curriculum lays equal emphasis on languages and technology.
Know Now